Sae & Kodai Kawai on the origins of Ten
The river shimmers in the afternoon sun.Golden light spills onto Ten's concrete floor, extending up the cypress panels behind the counter. The shop's soft grey interior, complete with custom fittings and an undulating walkway, blends minimal design with craftsmanship that extends to the smallest of details. Small clusters of craft wares, selected by shop manager Sae Kawai, sit in harmony with the space.
On the other side of a small, slender door lies the workshop of Sae's husband, Kodai. The metalworker's space feels raw and alive, buzzing with the sounds of fixtures being assembled for shops, restaurants and homes across the city. At first glance, the workshop feels far removed from its serene neighbour, yet the spaces share a unique synergy. Keen to learn more about Sae and Kodai's working partnership, we sat down with the couple for a chat in the former warehouse.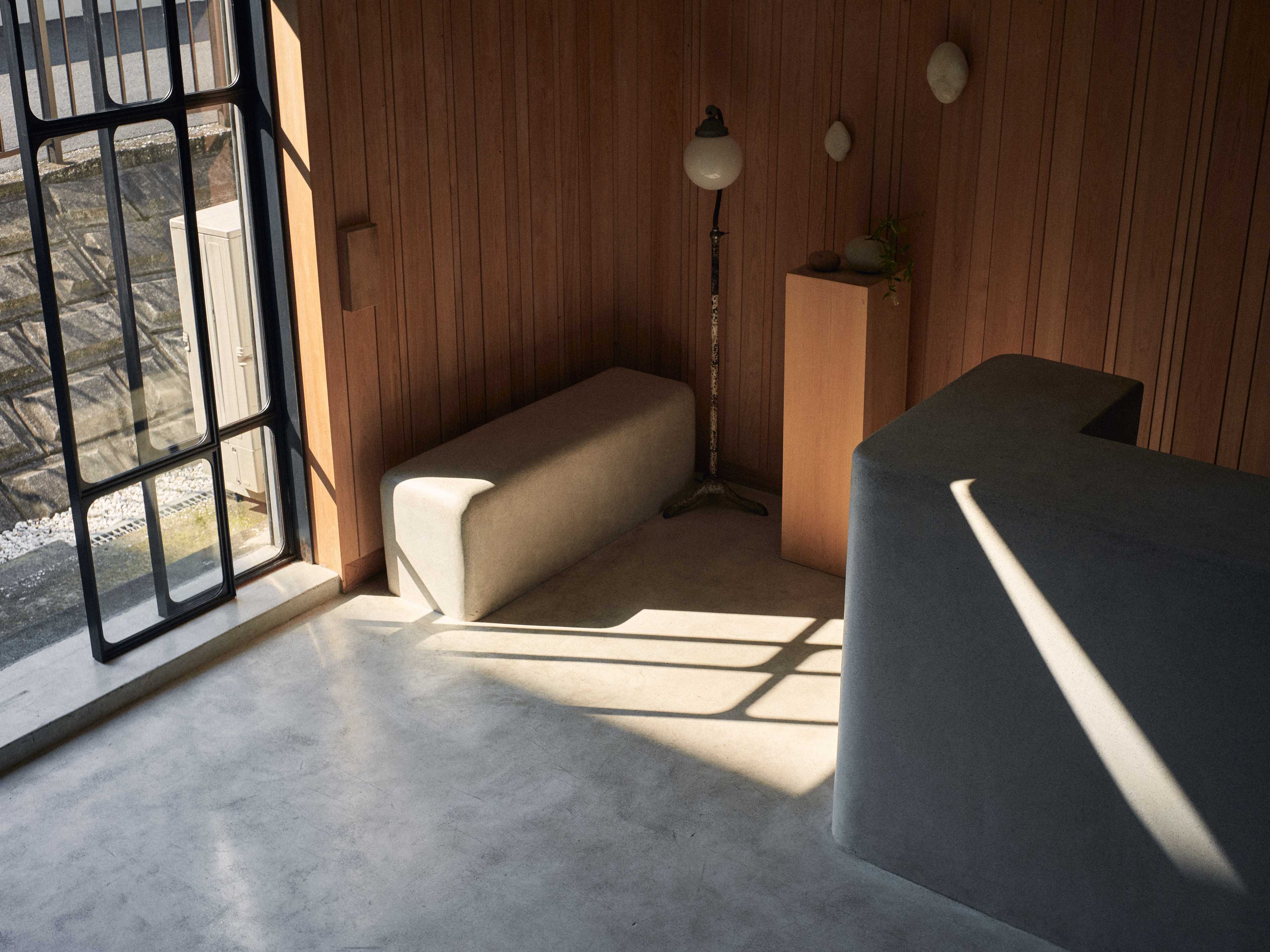 First of all, how did this shop come about?
Sae Kawai: I used to work in fashion retail and Kodai is a craftsman, so I often thought about opening a shop or doing something together, but it was just a vague idea that seemed a long way off.
Kodai had watched me work at the company and so when I started considering my next move, having spent more than a decade there, he said, 'How about working for yourself, rather than someone else?' I'd gradually stopped prioritising myself and, being within the company, I'd also lost a sense of what I liked and wanted to share with customers.
By chance, he was also planning a move around the same time, as the workshop he'd been sharing had become too cramped, so we just thought: 'Let's do it!'
I'd always worked in shops, so I knew it would take some time to become established and successful, and was also concerned about being able to make a profit. I didn't have the courage to do it on my own, so we talked about dividing the building into two parts, shop and workshop, which had the potential to create an interesting synergy. That's how we arrived at this design.
Ten's riverside location and the unique lineup of craft wares add to its appeal as a destination shop. How do you go about selecting the various items?
Sae: At first, I felt that in order to establish the shop, I had to find things that have a good price point and would sell well. However, I changed course, deciding that even if no one came, I was better off doing things my own way.
I had someone with a decade of metalworking experience by my side, so rather than putting too much pressure on myself, I felt confident about presenting the things I liked and wanted to share. I practice the Japanese tea ceremony and have a deep interest in Japanese craftspeople and craftsmanship, so rather than purchasing products made by companies, I decided that I wanted to support independent creators instead.
Everything from the ceramics to the tableware, incense and clothing has been beautifully crafted and seems to reflect a slower way of life.
Sae: I spent a long time in the apparel industry. When each season came to an end, the clothes would be thrown away like garbage. I felt really uncomfortable seeing how the clothes that the designers had put so much work into making became garbage just six months later. The fast-paced cycle didn't suit me, as I believe that people should shop more consciously. I think it's good to pick out the things you like, then if they really appeal to you, purchase them.
At Ten, I speak to customers about the people who make each product. If they purchase it and, some time in the future, it breaks, I think it's important they feel a bit shocked and think to themselves, 'I'm sorry', rather than just throwing it away. If something is to outlast this generation and become an antique 100 years from now, it has to start with the owner themselves. If someone feels a sense of affection for the product, they will use it with the utmost care. In today's society, I want people to buy things that will last until their grandchildren's generation, rather than things they will simply dispose of.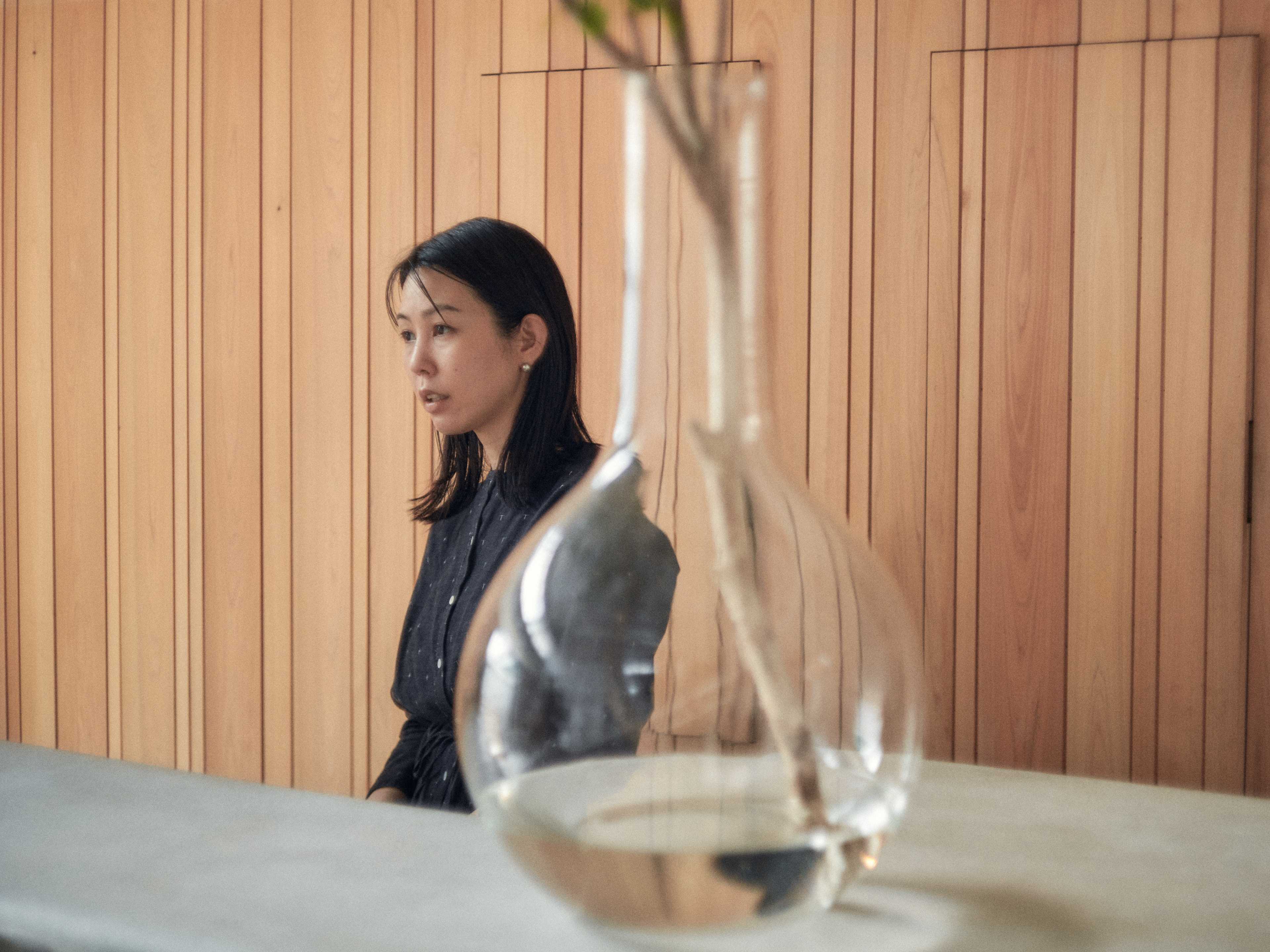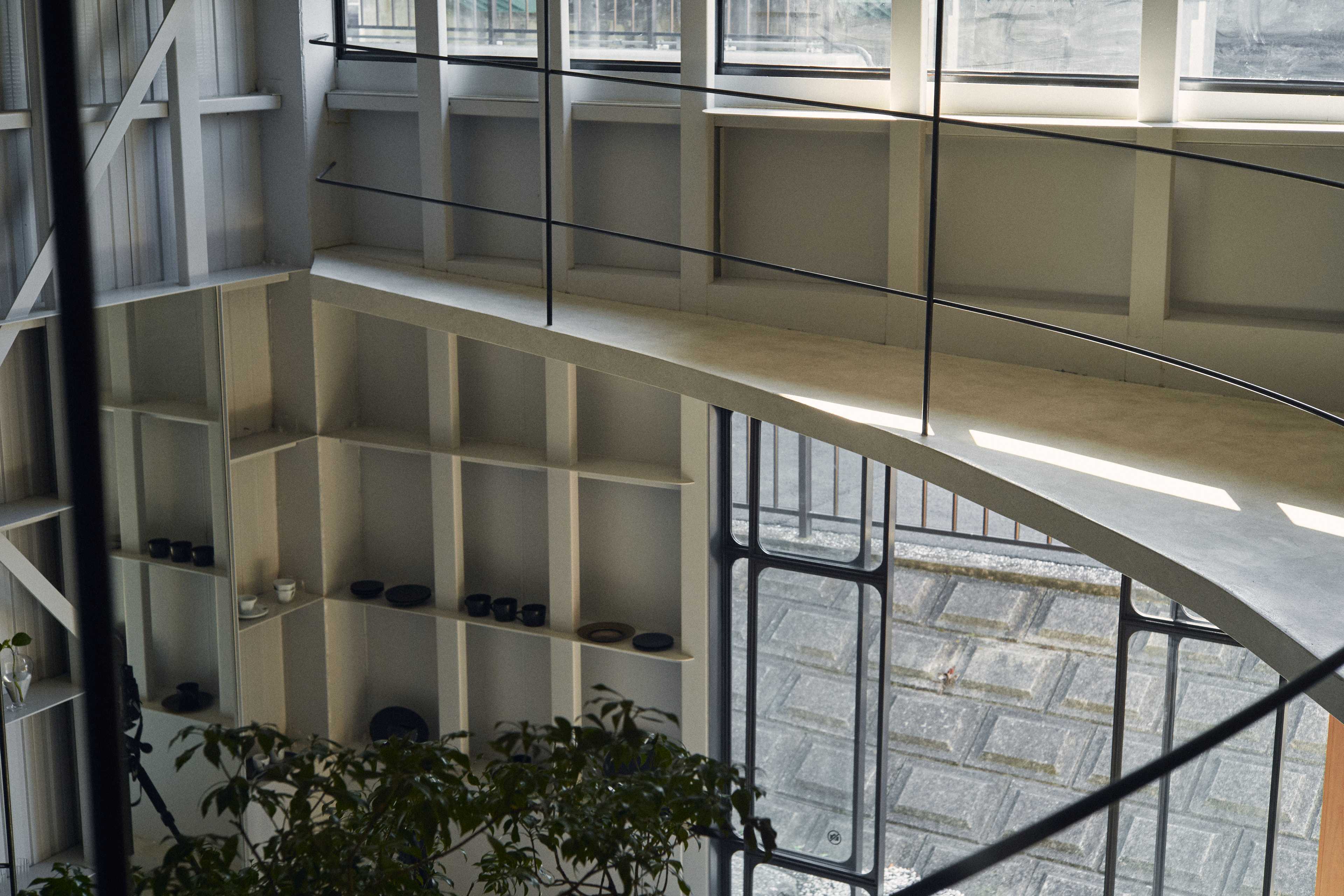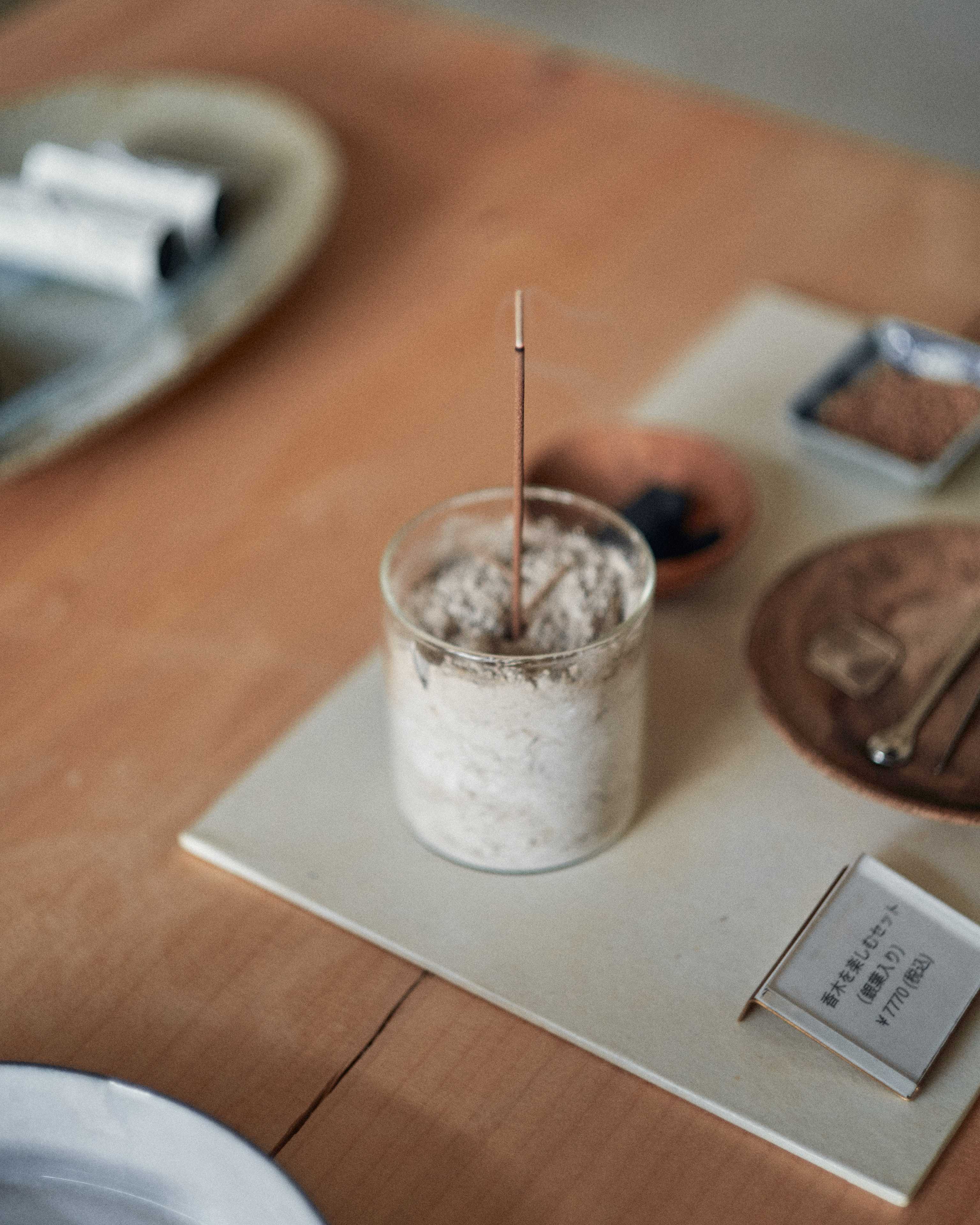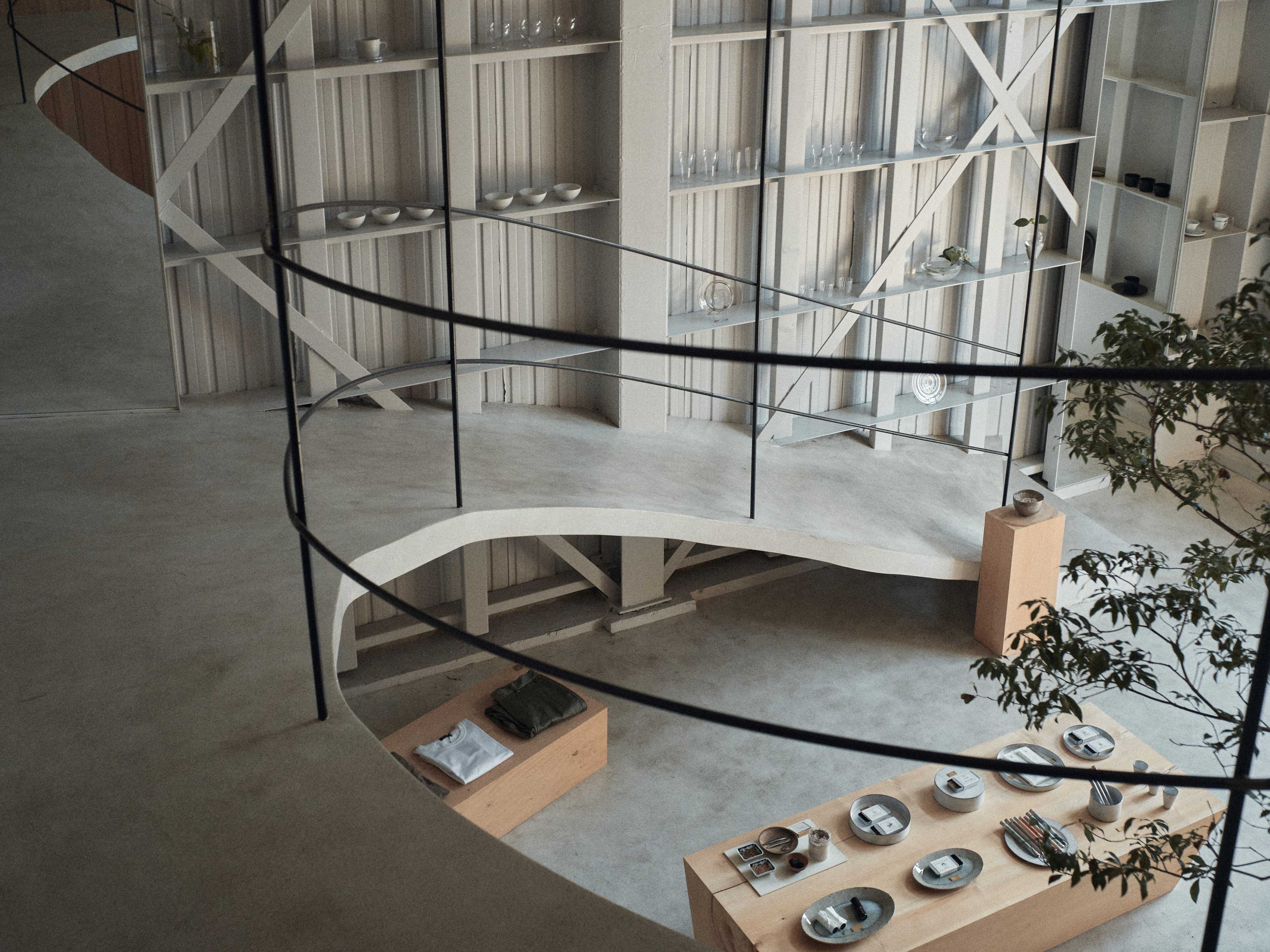 Ten's regular exhibitions have a truly collaborative feel and are something you both get involved in. Sae, what has been the impact of having the workshop next door?
Sae: There are so many shops in Tokyo, so I'm always thinking about why people choose to exhibit at Ten. When I thought about what sets us apart, I realised that our greatest strength may be the fact that there's a craftsman next door who can make fixtures, creating a unique space for each exhibition.
Kodai, how does your work on the exhibitions differ from other projects?
Kodai: As soon as I finish work on a fixture or space, it's always been about moving straight on to the next thing, which has meant that my engagement on each project has been limited. Even though I can create interiors, I'm generally only engaged quite indirectly, so I wanted to pursue a more direct involvement in their creation.
Making things in discussion with the artists and craftspeople behind each exhibition has provided a new way of working. While it's hard to capture exactly, having this shop has enriched my work as a craftsman.
What are the benefits of having the workshop and shop under the same roof?
Kodai: The reason I wanted to have this arrangement was that workshops are usually so insular. Steel workshops are dark and inaccessible, while the noise means that they are often closed off, which affects the people who work there.
There's not much communication with people outside the workshop, so it's hard to take in external influences, which leads to a creative block. I wanted to create a well-ventilated workshop, so it's been amazing to combine it with the shop.
My lifestyle has changed since the shop opened, and my work has also been influenced. The types of projects and the people I work with have increased. I've also been able to see the work of many other creators, the influence of which has filtered into my own work.
Finally, what are your thoughts on working with your partner?
Kodai: Before opening the shop, I spoke with a designer who said, 'Why don't you create a shop that shows more of your metalwork?' But for me, that didn't feel right.
In some ways, separating the shop and workshop benefits both of us, but I think we need to maintain a sense of distance and not be too dependent on one another.
It's important that we respect one another's sense of space.
Sae: There are some people who like to be together every day, working in the same space and doing exactly the same job, but there are others who are more comfortable working separately. I don't think it would work if we did the same job, which is why there's a wall between the shop and the workshop.
I think that it's good for us to work with different people. However, I also think it's important to be beside each other. Rather than doing completely different jobs in separate places, I think that being next to each other, but doing different jobs, feels just right.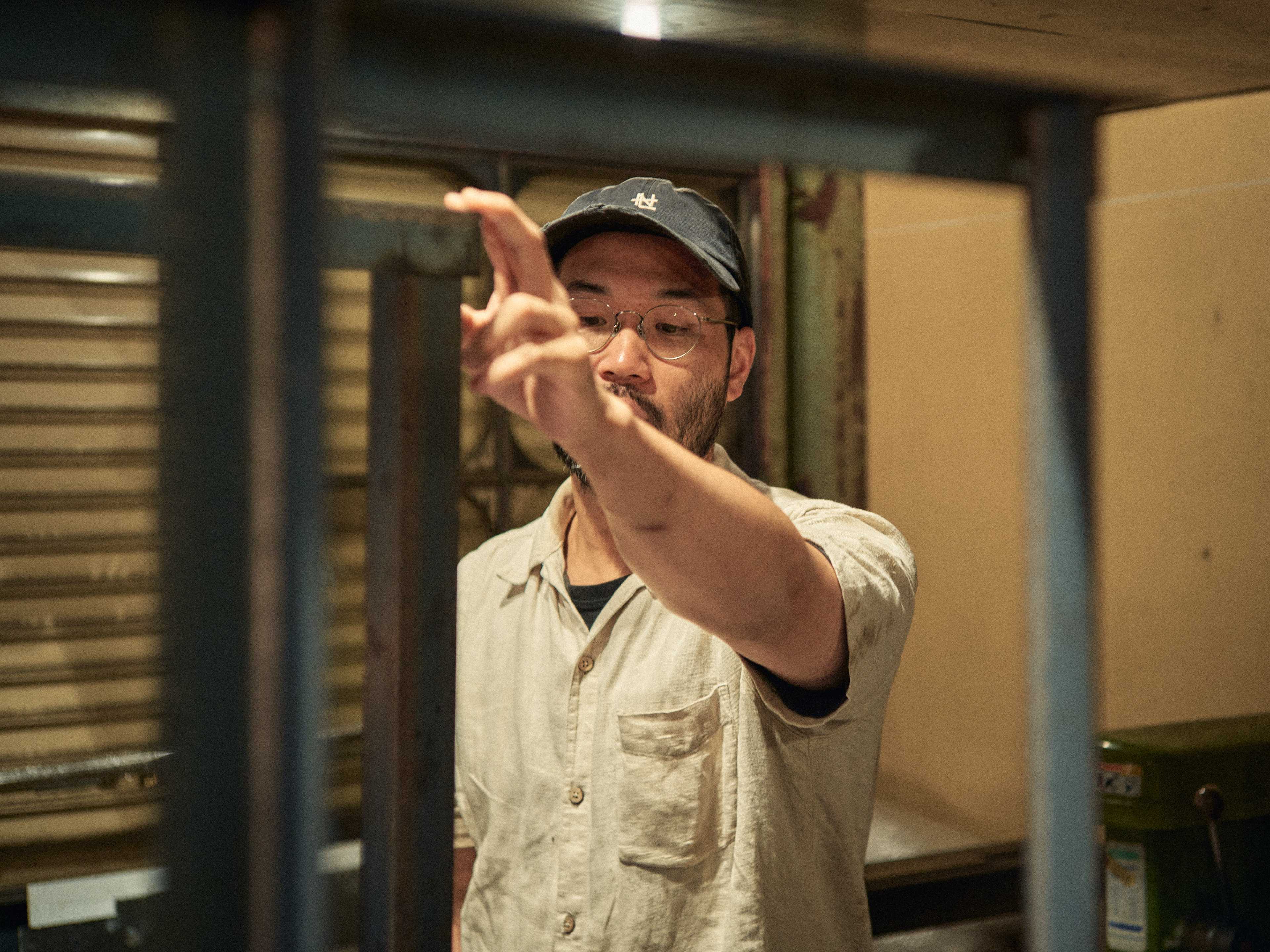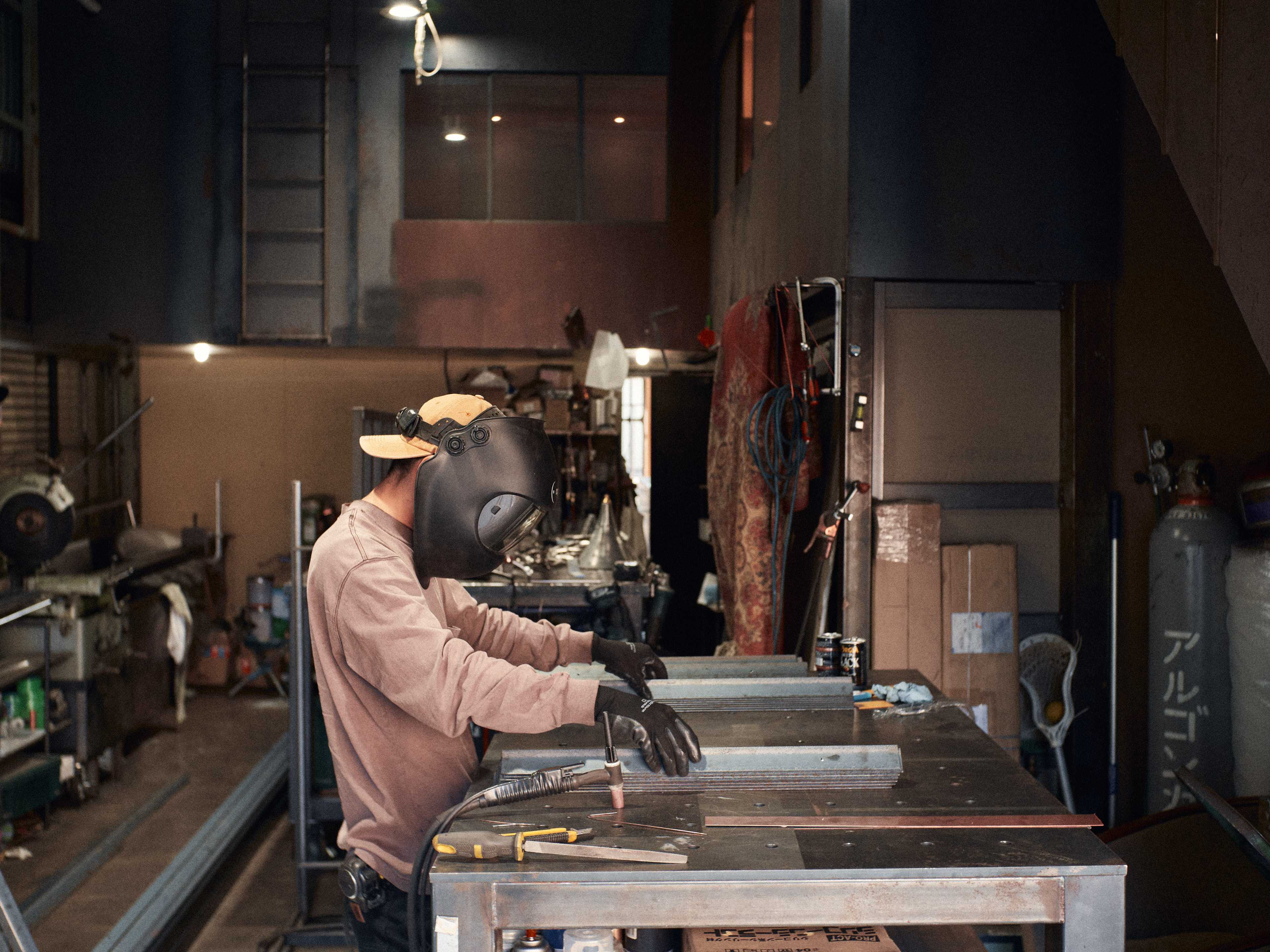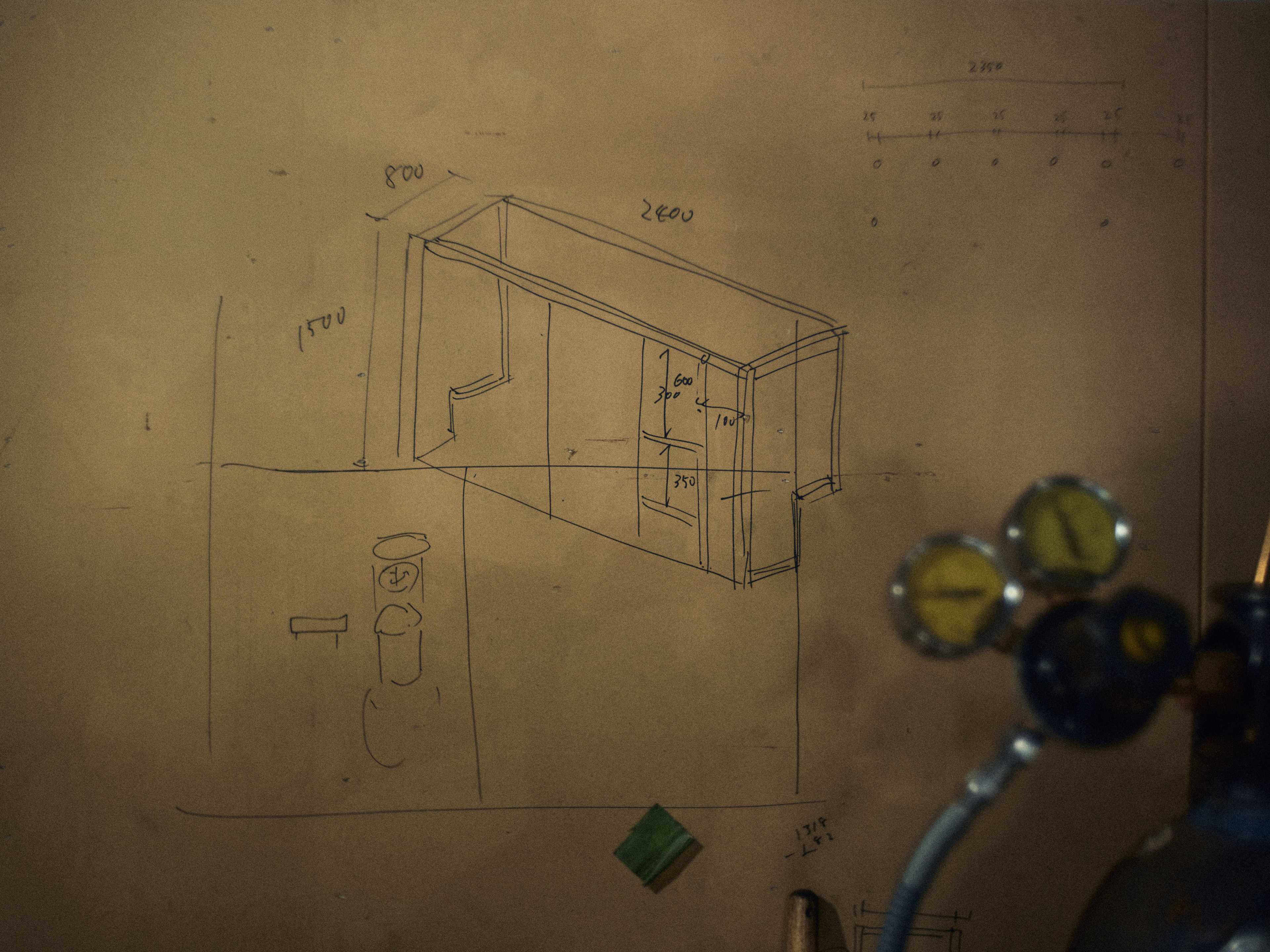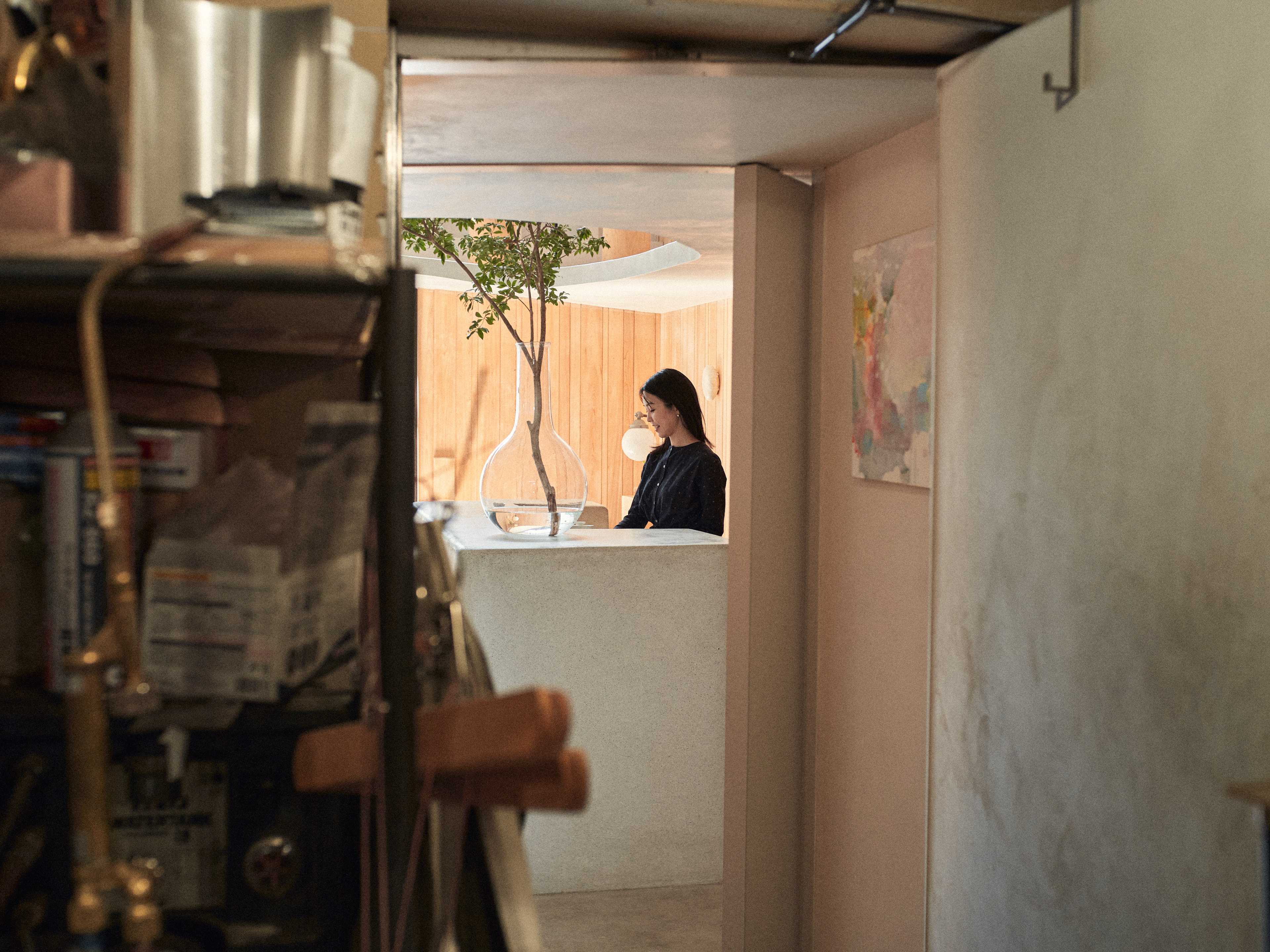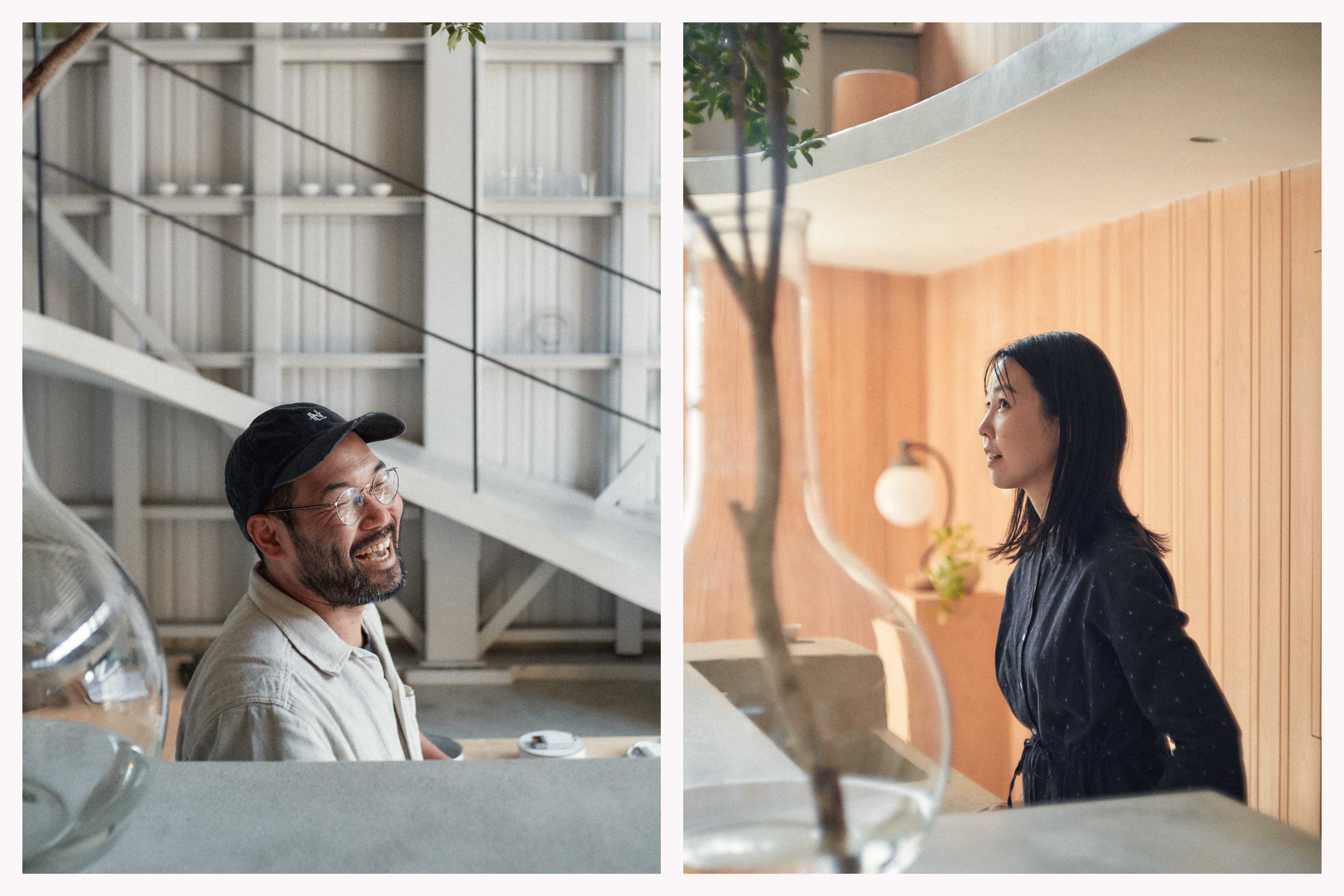 文責:Ben Davis
翻訳:Futoshi Miyagi
写真:Daisuke Hashihara